Integration Business Development Service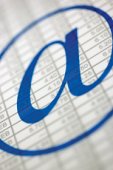 MapleCanada Business Development's business plans are well known and have helped to successfully raise funds for many clients. Building on our proven track record, which includes over 150 business or marketing plans and proposals to date, we have expanded our services to include additional high-quality documents and power point presentations that help to secure funding and solidify your business image.
MapleCanada Business Development has a full complement of expertise in:
Business Plans
Financial Projections
Marketing Plans (Traditional and High Tech)
Mart Studies Proposals (Government or Private)
Executive Summaries
Annual Reports Brochures & Presentation Materials Announcements
Our experienced perspective and focus have helped us to build a reputation as one of today's leading-edge business plan consulting firms.
By using MapleCanada Business Development to prepare a business plan, you will bolster your image and investor reception. Our sophisticated business plans capture the financier interest to secure the funding your project needs.
We write Business Plans so that you can concentrate on what you do best - running your business. Our analysts have strong qualifications and are experienced in technology, the public markets and other areas.