Marketing and Channel Service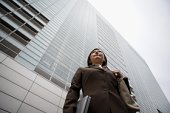 The key to a successful commercial launch is an effective, properly targeted Marketing Plan. Too often, companies enter into the marketplace and spend millions of dollars on misdirected advertising before taking the time to assess, analyze and formulate a professional marketing strategy. Implementing an intelligent Marketing Plan that appropriately positions your company and products is paramount to entering your desired market space in the most efficient manner possible.
MapleCanada Business Development begins the process of writing your marketing plan by undertaking a thorough industry analysis that includes researching the size of the market, current trends, demographics and competition. Our marketing analysis will naturally lead to the plan for "selling" the products. Sales projections will be made for each market segment and will identify the efforts necessary to achieve your sales objectives. Properly defining your objectives and quantifying the opportunity are critical to professionally designing your marketing, advertising and sales strategy. Your custom designed, informed sales and marketing strategy is key to achieving your targeted sales and market share. MapleCanada Business Development does the research and strategic planning to let you and your investors better understand the value of the market, and the competitive advantages that your company can leverage to gain maximum marketplace potential.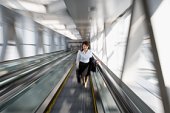 Equally important is knowledge of industry-specific standards in marketing products and services. These standards may include packaging, pricing or distribution channels. The professionals at MapleCanada Business Development have prepared marketing plans for many industries, and can provide the leadership necessary to help create a solid, industry-specific marketing plan. The thought-provoking exercise of preparing a strategic marketing plan can save your company hundreds of thousands of dollars while ensuring your successful market entry.